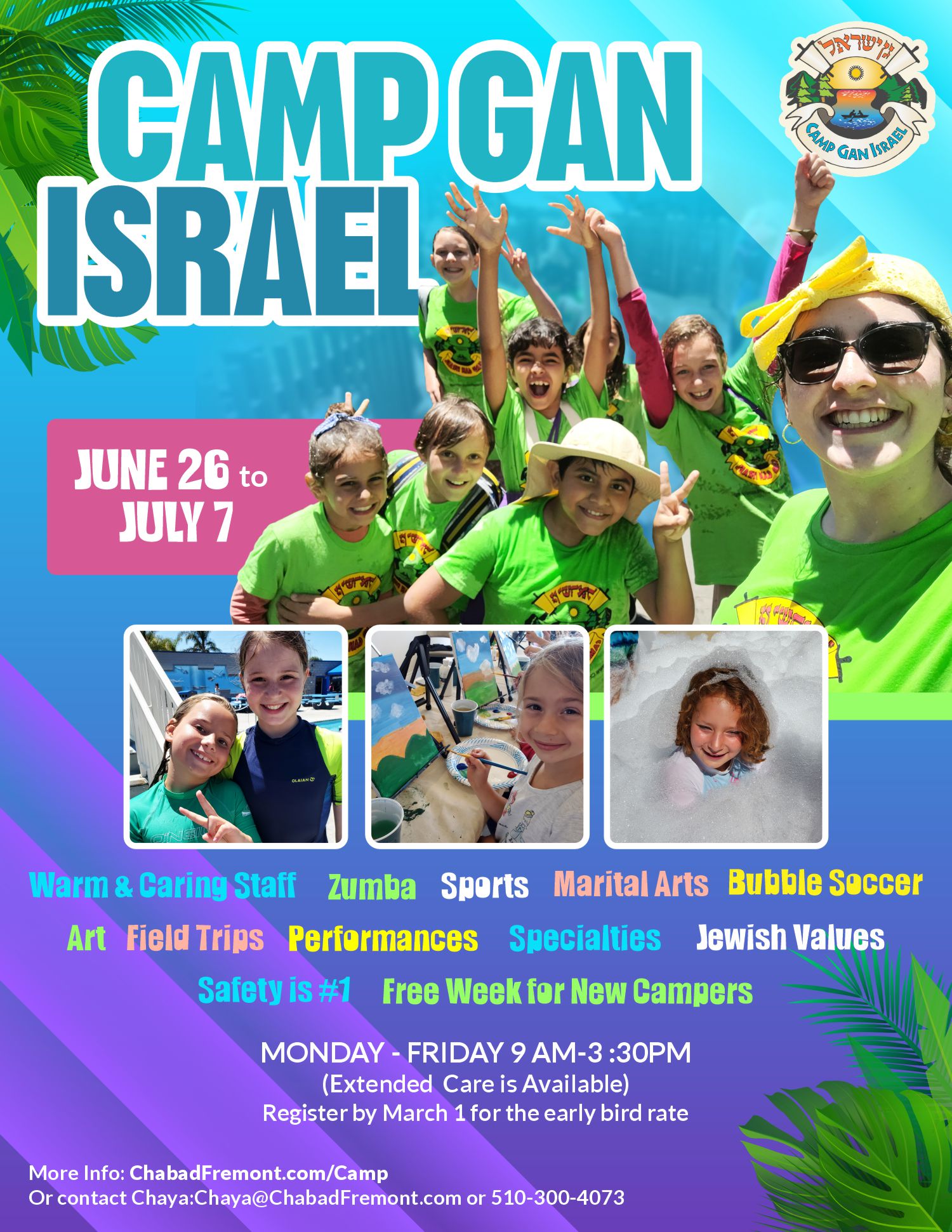 CGI offers a 2-week summer program for children ages 5 through 12. 
No child will be denied a Jewish Camp Experience due to a lack of funds. 
 _____________________________________________________________________________
DATE & RATES
 
DATES
TUITION

June 26 - July 7

Full Tuition: $449 Per Week
 
Subsidized Tuition: $375 Per Week
Cost includes registration fee, welcome package, snacks, camp T-shirt, all camp activities  

Special Earlybird Discount: Save $75 by signing up before March 28

New Campers (attending both weeks) are eligible to claim a FREE week. There is no income verification needed! Just fill out this brief application (2 minutes or less!) to determine your eligibility and then register for Gan Izzy.
Thank you to our partnering organizations for making this a possibility!
For Scholarships: Email: C[email protected], to receive the scholarship application.
Please note, scholarship approvals can take up to six weeks, as they are evaluated and approved by the scholarship committee.